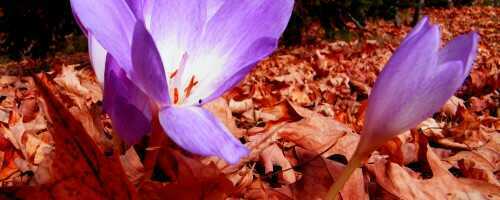 As fall fast approaches this year's end, it's time to start finishing up any autumn gardening – that is, if it's still warm enough to even think about gardening in your area.  As for me, I'm in the Tulsa, Oklahoma area where it's been in the 70′s for all of November this year.
If you're looking for some great last-minute fall gardening tips, check out our favorite fall gardening tips:
Instead of using solar lights, add a more unique touch with this Cool Idea: Lighting the Dark Garden.
Are those vegetables ripe for the pickin'?  Learn How to make the most of your fall harvest or, if you haven't started yet, you might benefit from Some like it cold: It's not too late to get your fall veggie garden growing.
If you are going to start gardening now, have a look at Gardening on the Cheap — Fall is a Great Time for Planting and Finding Bargains for some frugal finds and ideas.