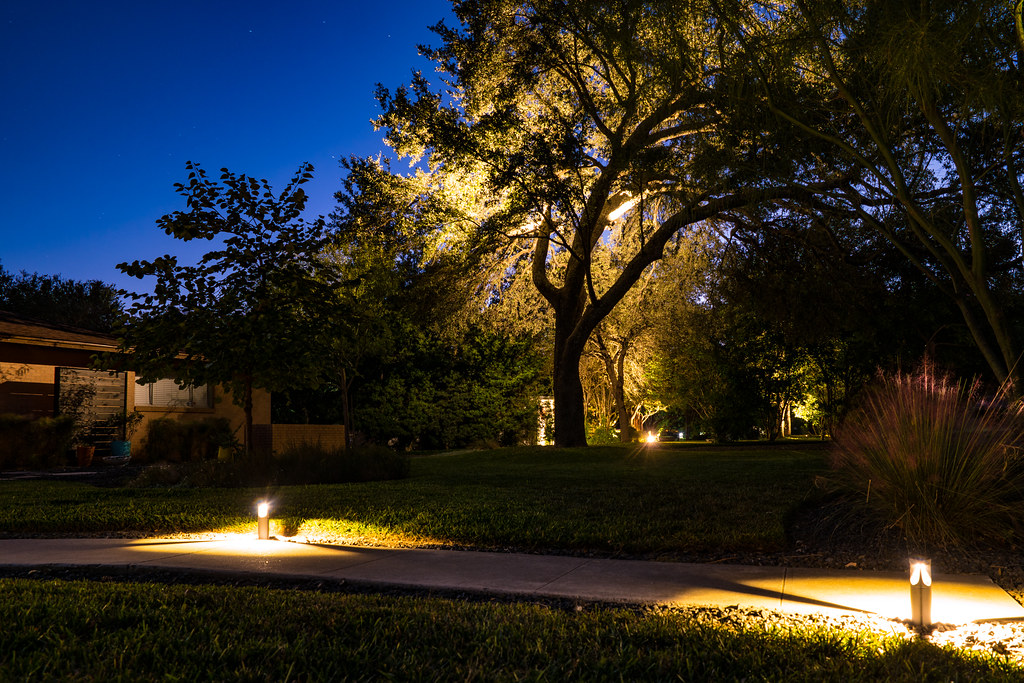 Garden, or landscape, lighting can be a wonderful addition to your home garden! Landscape lighting or garden lighting refers to the use of outdoor illumination of private gardens and public landscapes; for the enhancement and purposes of safety, nighttime aesthetics, accessibility, security, recreation and sports, and social and event uses. This is the perfect way to let your garden shine – literally!
There are a variety of garden lighting options to choose from. Conventionally generated and sourced electricity remains the most used source for landscape lighting in the early twenty-first century. With the combination of energy costs from energy demands, increasing availability of sustainable design methods, global warming considerations, and aesthetic and safety concerns in the garden and landscape design the methods and equipment of outdoor illumination have been evolving.
One of my favorite types of garden lighting is solar-powered. The increasing use of solar power, low voltage fixtures, energy-efficient lamp bulbs-xenon bulbs-fiber optics, and creative lighting design are examples of innovation in the field.
Related posts: