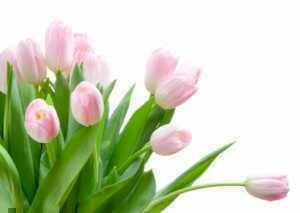 As you prepare your garden for the chilly winter months ahead don't forget to plant some bulbs –nothing sends the welcoming signal of spring better than beautiful blooming flowers. Gardeners can select a variety of bulbs including crocuses, snowdrops, daffodils, grape hyacinths, and tulips, depending on the desire for an early-, middle-, or late-bloomer. Or plant them all for a changing garden and color palette all springtime long.
"It's best to plant different combinations of flowers and colors and to plant in groups of three, five, or seven as this is how bulbs grow in their natural state." Says Scott's gardening expert Luisa Niño. "Planting bulbs is easy and most come with directions, but the general rule of thumb is to plant at a depth roughly two and a half times the size of the bulb. Try planting bulbs with the pointy ends up, but if you can't tell which end is up, plant it on its side and it will correct itself. You can plant bulbs anytime in the fall as the ground remains warmer longer than the outside air."
Help your bulbs return year after year by feeding them. Plant bulbs with a bone meal for optimum plant health and bigger blooms. New this year is Miracle-Gro Organic Choice bone meal for a completely natural source of food for all your plants. After bulbs bloom, allow all foliage to remain until it turns yellow so nutrients can return to the bulb, then cut it down.
Related posts: