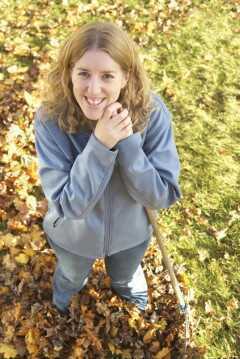 With Ontario's province-wide pesticide ban coming into effect next spring, fall is the time to prepare your garden to go green and pesticide-free. Ontario's Environment Ministry offers these tips to prepare your garden beds for winter and let you get a head-start on a healthy growing season next year.
Garden beds:
• Apply a three to four-inch layer of mulch around your perennial plants, careful to leave a hollow at the base. Use fallen leaves as a handy mulch.
• Divide and move plants to thin them out.
• Remove old or diseased plants.
• Leave seed heads for winter interest and to feed the birds.
Lawns:
• Raise your mower height to three inches. Longer grass shades weed seeds and keep them from sprouting and provides protection for the turf during the winter. Leave the clippings on the grass for extra nitrogen.
• Fertilize with compost or organic fertilizers.
• Aerate soil and leave the plugs on the lawn.
• Overseed your lawn — a blend of grasses will make it hardier.
Trees and Shrubs
• Remove old or diseased branches or broken limbs.
• Add mulch (fallen leaves work well) around the drip line but not up against the trunk.
• Water newly planted trees and shrubs, especially evergreens, if there is no snow or rain.