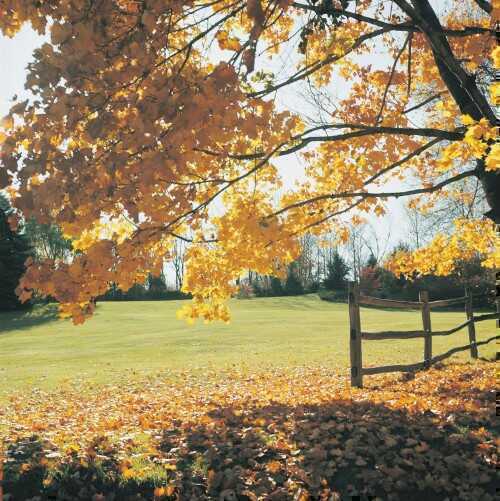 The cool, wet months of the fall are ideal conditions to prepare your lawn and garden for the cold months ahead. Here are a few tips to help your garden survive the winter and thrive in the spring:
• Remove any debris, leaves, and diseased foliage from your lawn and garden.
• Continue to mow your lawn at a height of around 2.5 inches as long as it is actively growing.
• Overseed and aerate your lawn. The cool and wet conditions of fall make it the perfect time to overseed your lawn with a pure premium grass seed for a thicker lawn that will crowd out weeds in spring.
• Repair any damaged spots now, while temperatures are cool and there's more rainfall and heavier dew. Try a product like Scotts Patch Master lawn repair mix for an all-in-one solution.
• Apply a winter care fertilizer approximately four weeks before you expect frost. The fall is the most important application of fertilizer because it helps your lawn emerge healthier in spring after a long winter.
• Plant any flower bulbs in the fall to provide welcome blooms at the first sign of spring. Feed bulbs with an organic choice bone meal.
• Add a layer of mulch to new plants and rake leaves onto flowerbeds and around shrubs to create a warm blanket to protect against the cold.
• Be sure to clean out all your gardening tools and spreaders and lubricate any pivot points or axles. Clean all tools using a wire brush and spray bare metal parts with penetrating oil to prevent rust.
• Tightly seal all packages and store all fertilizers and chemicals in a cool dry place.
• Drain water from all hoses and coil and hang them properly so they won't split, sag or kink.
Related posts: