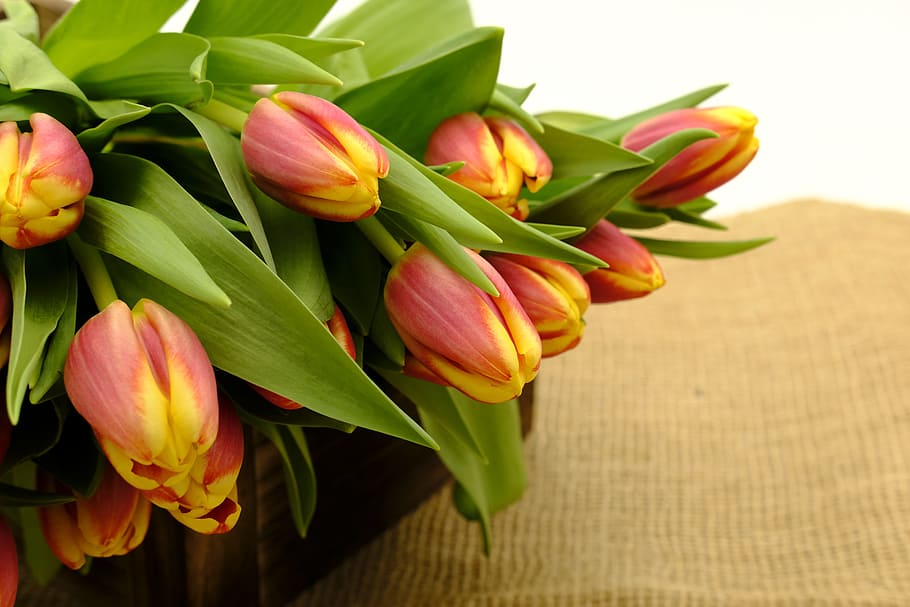 Personally, I believe tulips are some of the most beautiful flowers in the world!  It is my dream to take a trip to Keukenhof in Holland to see endless fields of tulips.  They are such graceful flowers, and I love the depth of colors.
Tulips are spring-blooming perennials that grow from bulbs. Depending on the species, tulip plants can be as short as 4 inches or as high as 28 inches! Most tulips produce only one flower per stem and are generally cup-shaped flower that has three petals and three sepals. Tulip flowers come in a wide variety of beautiful colors!  You can pretty much find every color of the rainbow — and more!
This is a great video on how to achieve gorgeous tulip blooms, using a pot or other container. I like the tips in this video because she shares that you can even grow your tulips indoors!
Related posts: